painting   works on paper   projects   about   contact   news
● "Colour, abstraction, and queerness in the art of Derek Dunlop" by Hannah Godfrey in Peripheral Review. An essay that is part of Critical Fictions, an experimental writing project about queer, Canadian contemporary artists. It  also features monographs and fictions about Hagere Selam shimby Zegeye-Gebrehiwot, Kristin Nelson, Andrea Oliver Roberts, and Logan MacDonald.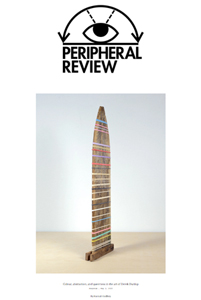 ● Exhibition: Where the Shoreline Meets the Water. The ArQuives, Toronto. November 6, 2019 - January 31, 2020.
● Exhibition: Forms of Place. Malaspina Printmakers. Vancouver, BC. June 7 - July 7, 2019.Opening Reception: June 6, 2019. 6-9PM.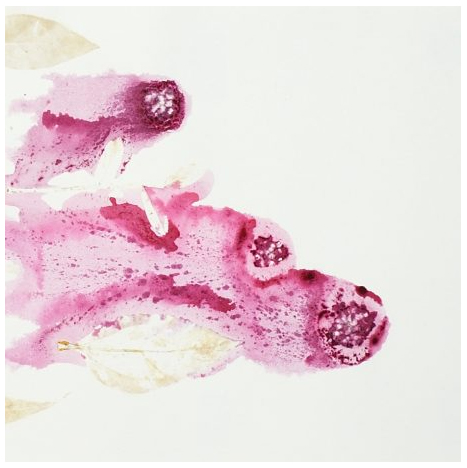 ● Artist talk May 5, 2018 @ 3PM at Martha Street Studio. The talk will explore the relationship between nature and culture through the lens of capialism and queer history. It will focus on 3 sites that I explored for my exhibition PARK: Stanley Park in Vancouver, Bonnycastle Park in Winnipeg, and Central Park in NYC.
● PDF of Dunja Kovačević's text: " The Tangled Roots of Haunted Queer Publics: Derek Dunlop's PARK. "
● Exhibition: PARK. Martha Street Studio. Winnipeg, MB. May 4 - June 16, 2018. Opening Reception: May 4, 2018. 5-8PM. Exhibition essay by Dunja Kovačević titled: "The Tangled Roots of Haunted Queer Publics: Derek Dunlop's PARK."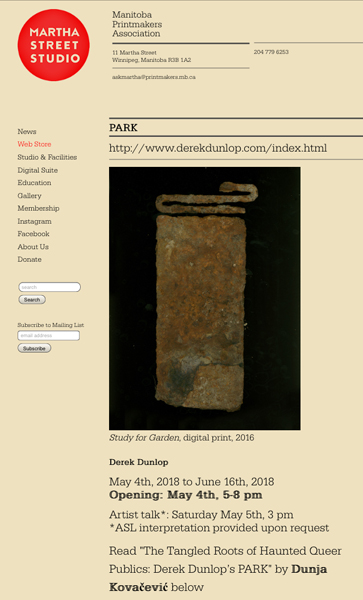 ● "Dirty Words: Emerging." by Alison Sinkewicz in Canadian Art. April 25, 2018.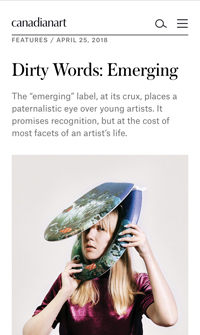 ● A Crimp in the Fabric: Situating Painting Today. 2-Day Symposium in Vancouver. Artist Speaker, Diviners Materialists, and Creatives. September 29, 2017. Djavad Mowafaghian World Art Centre, Goldcorp Centre for the Arts, Simon Fraser University.
My presentation will explore Avery Gordon's theory of "haunting" in relationship to queer formalism and the materiality of abstraction. Gordon describes haunting as an animated state "…in which a repressed or unresolved social violence is making itself known, sometimes very directly, sometimes obliquely." She explains how "haunting [can] describe those singular yet repetitive instances when home becomes unfamiliar, when your bearings on the world lose direction, when the over-and-done comes alive…". I am interested in what it means to be haunted by queer spectres, and how this might manifest itself through the materials and form of paint. Through this lens, I will investigate the way formal strategies of painting mean differently when they are used by different people. How can formal strategies and different material sensibilities, activate, or channel unique political histories?

● Riding Mountain Artists' Residency, Riding Mountain National Park, MB. August 2017. Courtesy of the Manitoba Arts Council. Artist talk on Thursdya August 17 @ 7:30 in the Riding Mountain Visitor Centre.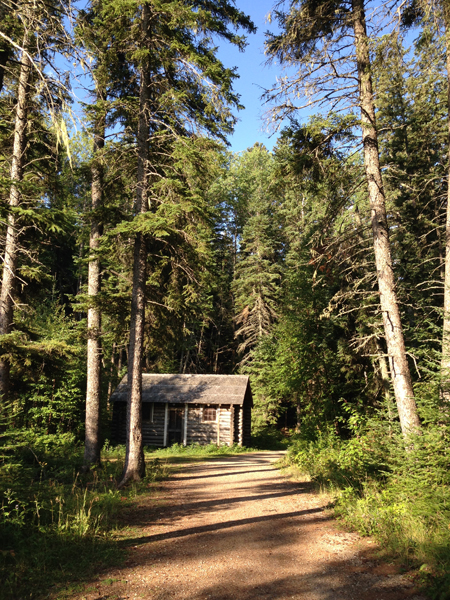 ● Residency at the International Studio & Curatorial Program in Brooklyn, NY ( ISCP) APRIL 1 - June 30, 2017. Courtesy of the Manitoba Arts Council.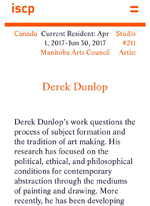 ● Review of "The Accursed Share" by sophia bartholomew for cmagazine. Issue 131 Autumn 2016.PDF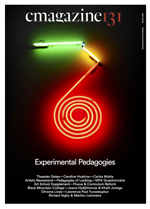 ● Visiting Artist Residency with Malaspina Printmakers in Vancouver. October - November 2016.
● Curatorial Essay for "The Accursed Share" by Marina Roy. PDF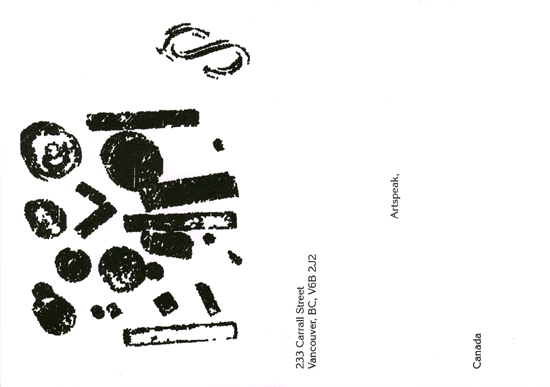 ● Review of "The Accursed Share" by Steffanie Ling for Daily Serving.
● Review of "The Accursed Share" by Lauren Lavery for Peripheral Review.
● Exhibition at Artspeak in Vancouver. "The accursed share" with Aleesa Cohene and Deborah Edmeades. Curated by Marina Roy. April 2- May 21, 2016. Opening Reception April 1, 8PM.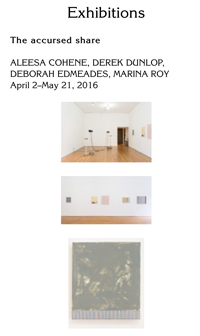 ● Review of End-Forms in Issue #137 of Border Crossing Magazine by Courtney R. Thompson. PDF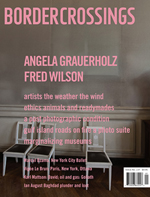 ● February 2016. Month long residency at Atelier Circulaire in Montréal working in stone lithography. Funded by a grant from the Manitoba Arts Council: Manitoba/New Brunsqick/Quebec Creative Residency.
● Lisa Kehler Art + Projects. Winnipeg, Canada. End-Forms. November 5- December 5, 2015. INSTALLATION SHOTS.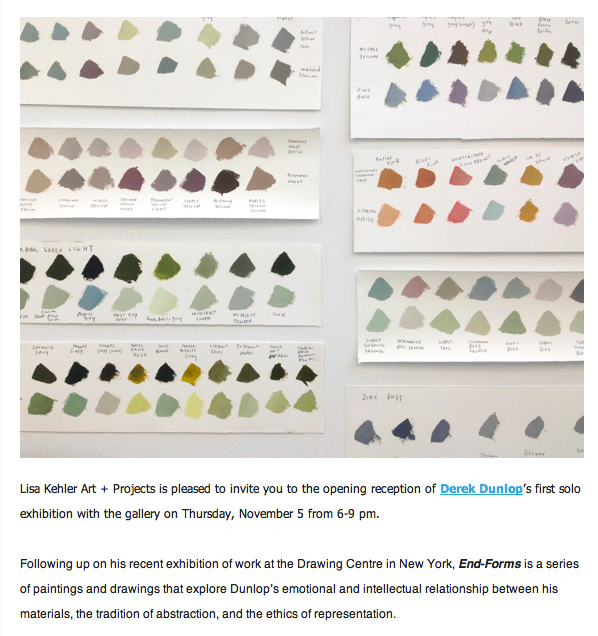 ● The Drawing Center, NYC. Name It by Trying to Name It: Open Sessions 2014-15. July 17 - Aug 30, 2015. Current Open Sessions artists.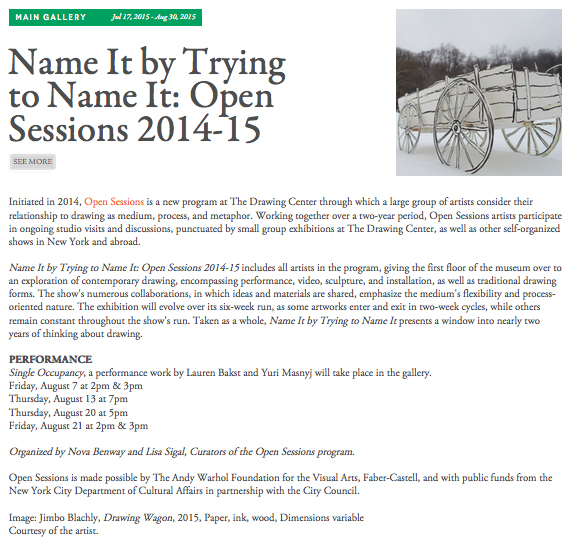 ● Satellie Contemporary, Las Vegas. July 11- September 12, 2015. Action + Object + Exchange: Las Vegas, with Eleanor Aldrich, Derek Dunlop, Yara Pina, Andrew Ross, and Barbara Weissberger.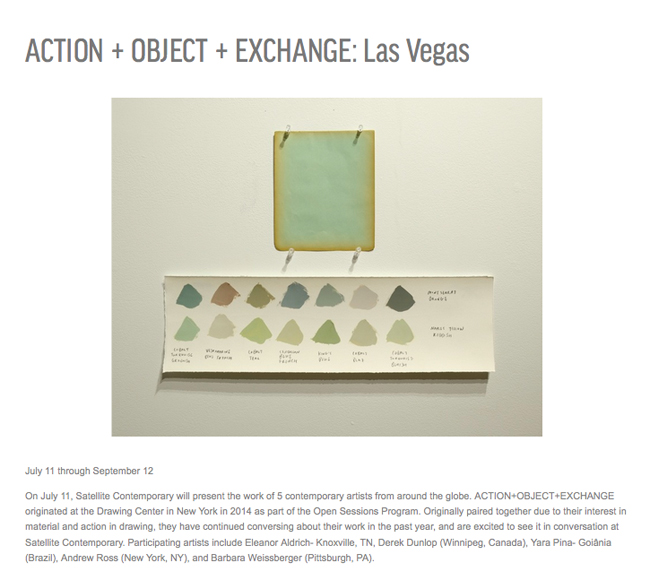 ●The Sam & Adele Golden Gallery, New Berlin, NY.  April 11- August 28, 2015. Made in Paint 2014 Artist in Residence. Image below: Untitled, 2014. Oil on aluminum. 6 x 5 3/4 Inches.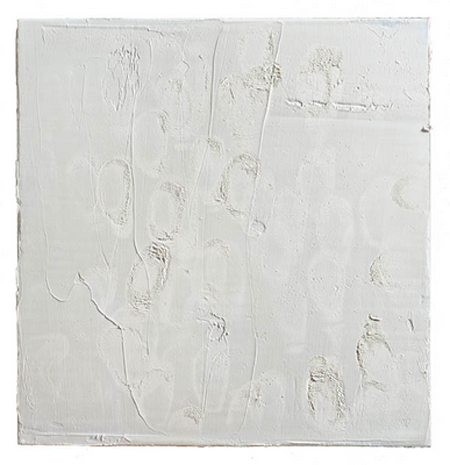 ● Papier 15 in Montreal. April 24- 26, 2015. With Lisa Kehler Art + Projects.
● Banff Centre Thematic Residency, "Are We Looking At Dead Birds?" November 3 - December 13, 2014.
● Art Toronto with Actual Gallery. Booth 1102. October 23-27, 2014.
● Group Exhibition, Cryptographics: a tribute to the Voynich Manuscript. Curated by Manus Groenen. As a part of Artslant, Curator's Open. On view from September 18-21, EXPO Chicago, 2014.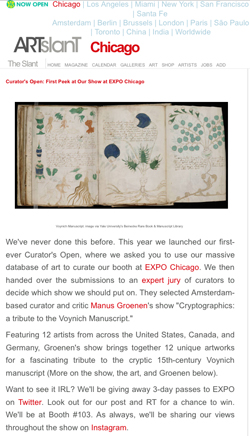 ● Artist in Residence with the Sam & Adele Golden Foundation for the Arts in New Berlin, NY. August 3 - 30, 2014. Photo courtesy of Emma Golden: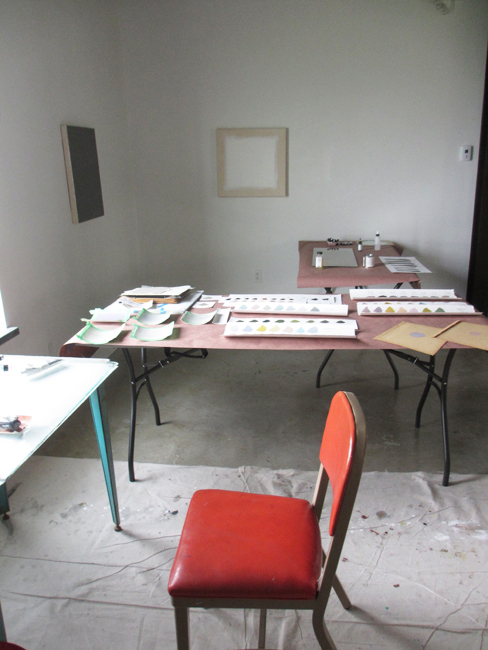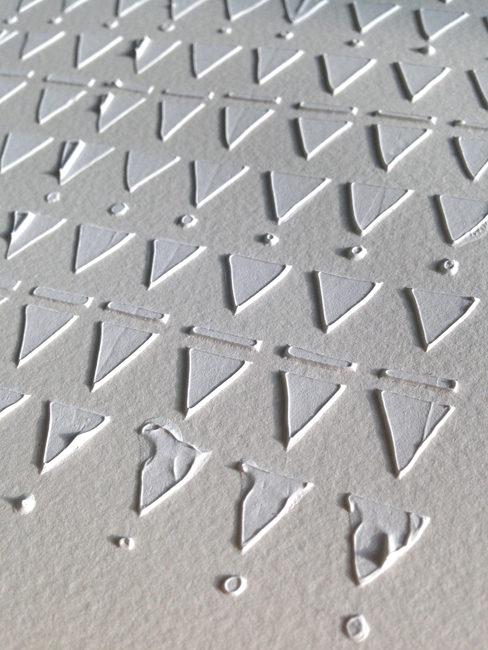 untitled (detail), 2014. Acrylic on paper.
● Group Exhibition, The Great Poor Farm Experiment VI. Poor Farm, Manawa, WI. August 1, 2014 - June 2015. Drawing Center's Open Sessions at Poor Farm. Organized by Brad Killam and Michelle Grabner.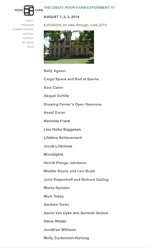 ● Group Exhibition: Actual Artists, July 24 - August 30, 2014 at ACTUAL in Winnipeg.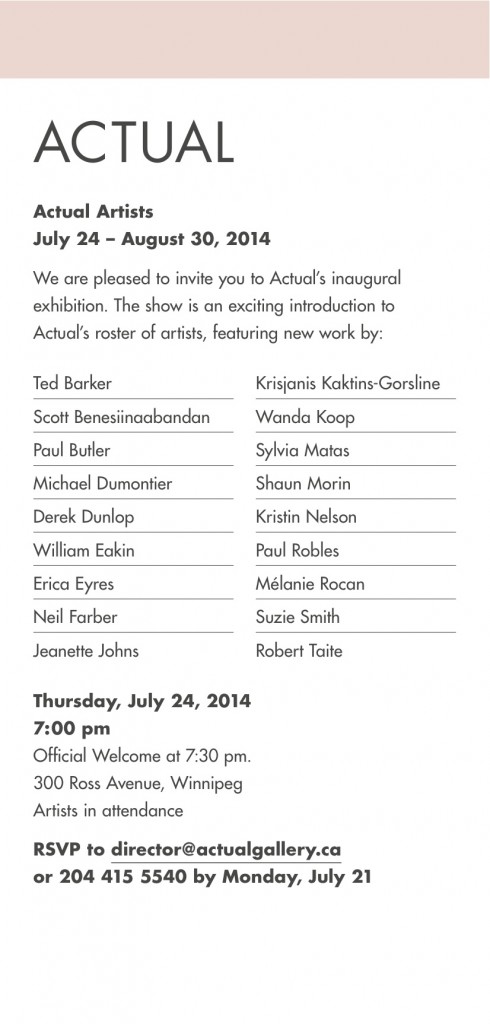 ● Residency: Intergenerational LGBT Artist Residency at Artscape Gibraltar Point on Toronto Island. July 1 - July 15, 2014. The residency is composed of Micha Cardenas, Syrus Marcus Ware and myself. With Alec Butler and Joshua Vettivelu as alternates. The vision of the residency is to engage with Canadian art and queer political histories. The Executive Director, and curator of the project is Tobaron Waxman.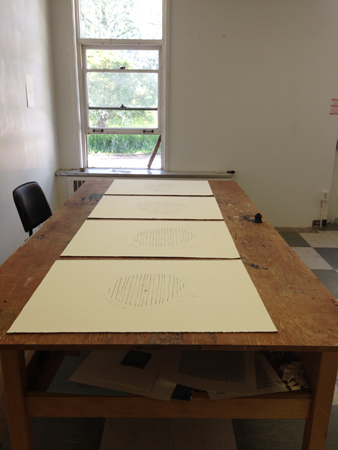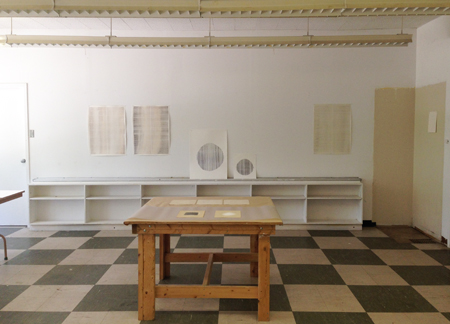 ● Group Exhibition, The Intuitionists in the Main Gallery and Lab at The Drawing Center in NYC. July 11, 2014 - August 24, 2014. The exhibition includes the catalogue DRAWING PAGES 116: The Intuitionists.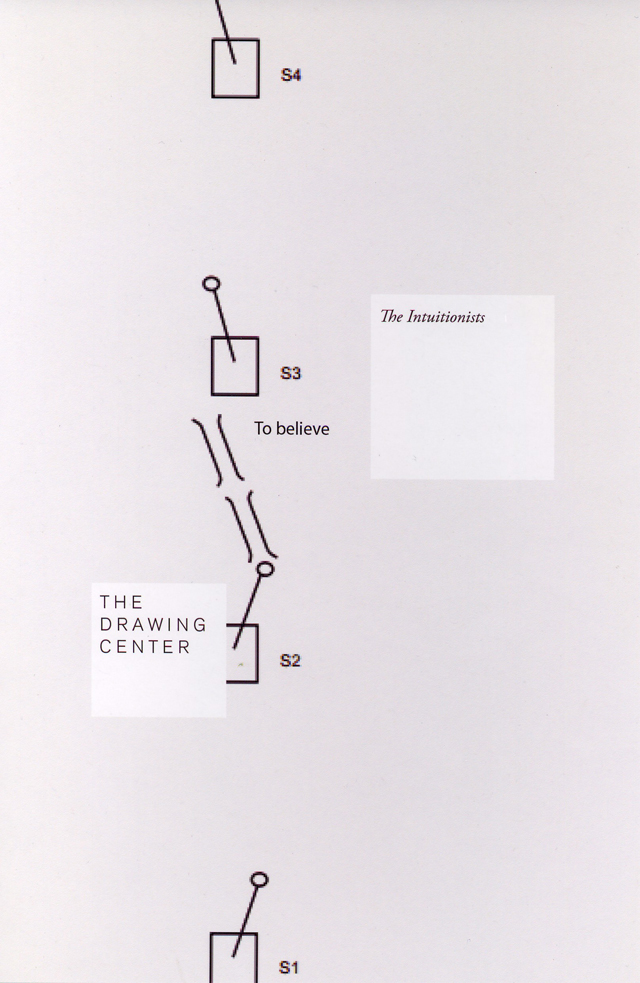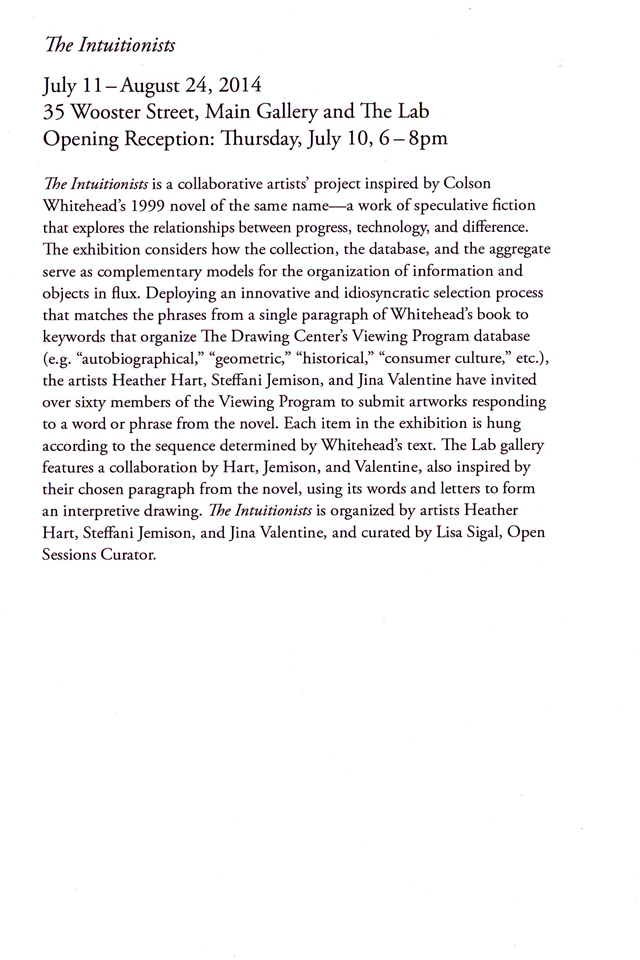 ●Review by Thomas Miccelli for Hyperallergic: Story Lines: " The Intuitionists " at the Drawing Center.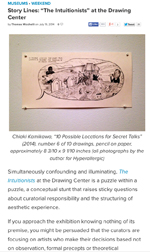 ● Interview with Courtney R. Thomspon for Artslant: Queering Process + Material Strategies:
● Group exhibition, Action+Object+Exchange. It is the first exhibition as a part of a two year program called Open Sessions with The Drawing Center in NYC.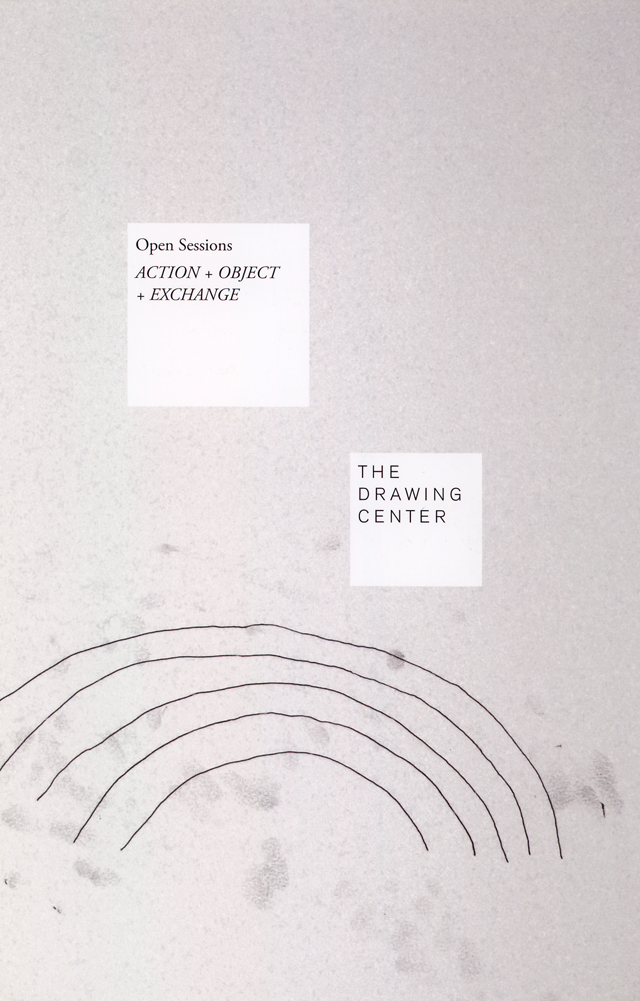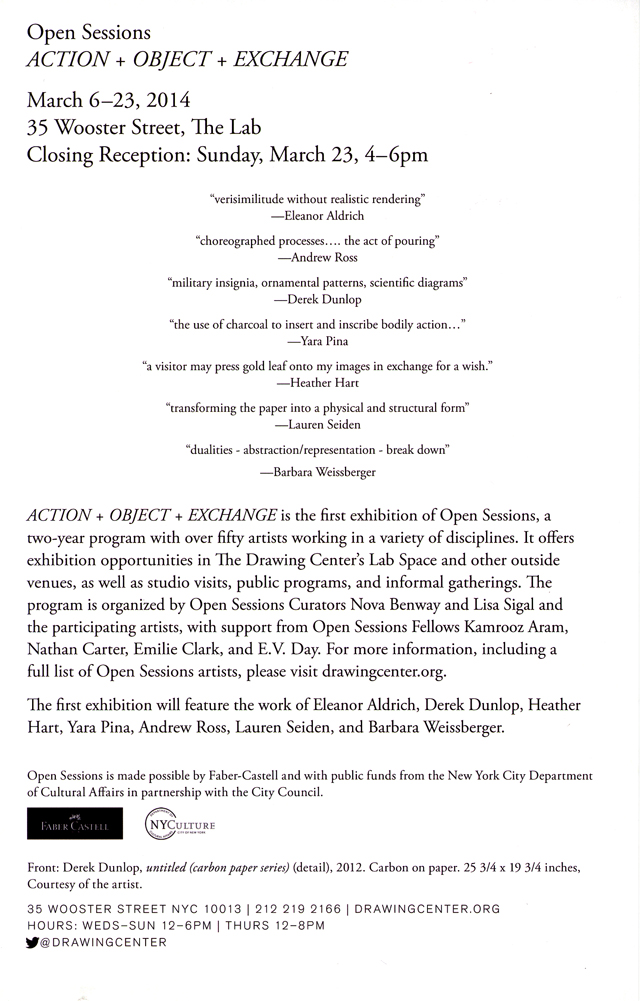 ● BROCHURE, Thoughts and Non-Thoughts. Essay by Natalia Lebedinskaia.
● Installation Shots of Thoughts and Non-Thoughts, curated by Natalia Lebedinskaia. The Art Gallery of Southwestern Manitoba. September 26 - November 16, 2013.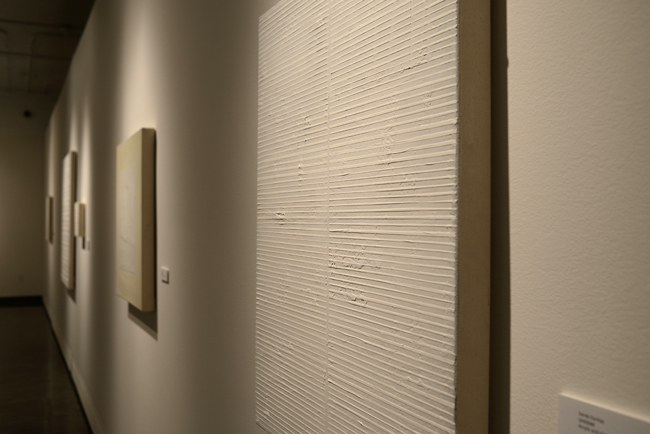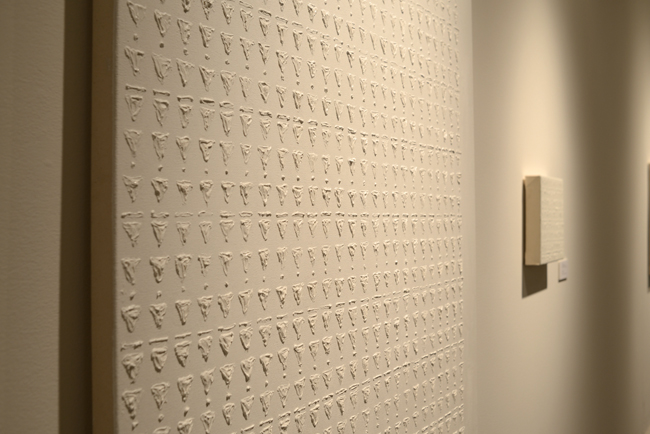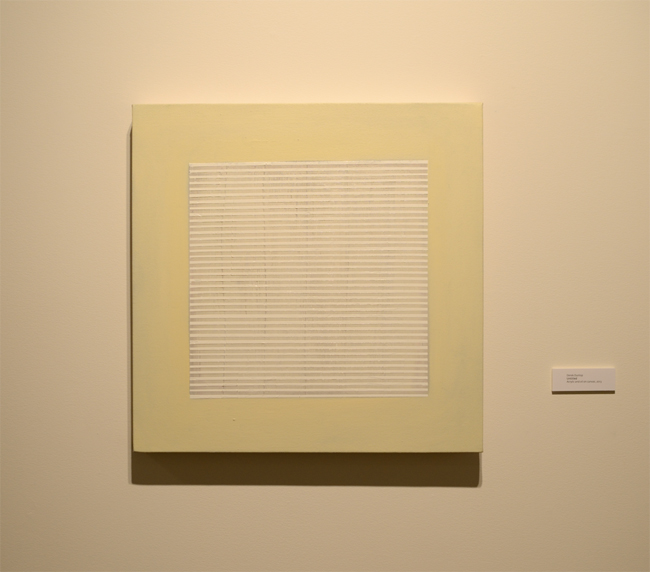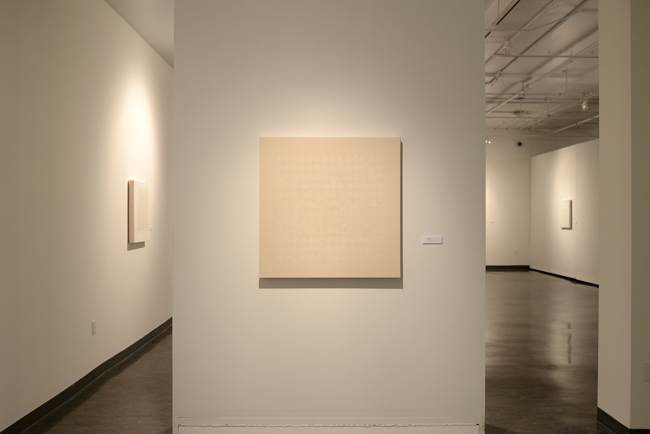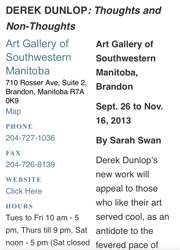 PRESS: Sarah Swan Galleries West
● Re-Configuring Abstraction Installation shots: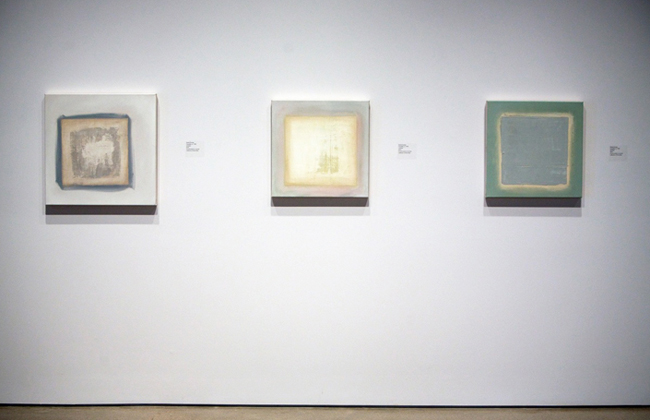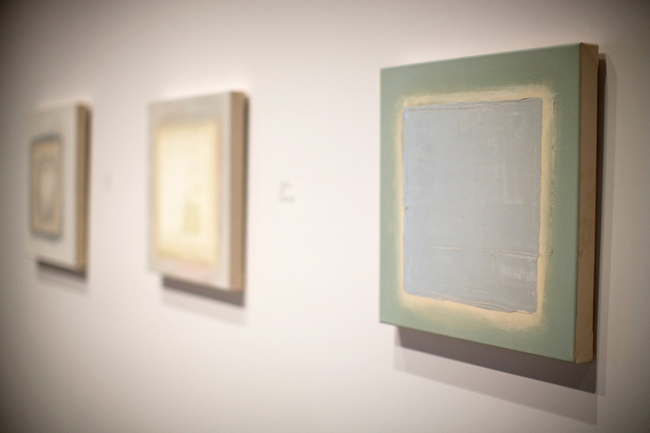 ● Excerpt for ArtSlant by Courtney R. Thompson, Materiality and Surface: abstracting form:
" Regarding aesthetics, Derek Dunlop's paintings in the exhibition appear to queer the space with their fascinatingly grotesque skins. Gridded diagrammatic forms confound in their meaning as in systematic (white) (2010), and the eye shifts to the heavy application of paint and sickly skin-like palette of the rainbow-shaped forms in untitled (2010-2011). While the most abstract of all the artists on view, his work simultaneously appears present in its dense material corporeality while maintaining a mystical element in its obscure markings. Reid acknowledges in her accompanying essay that Dunlop's inclusion "was a means to steer this conversation about abstract painting toward another project, one that looks at abstraction in terms of pure form and the materiality of the medium itself." It's an intriguing proposition, one that speaks to the continued vibrancy and relevance of contemporary abstract painting practice not only in Winnipeg, but beyond. "   Courtney R. Thompson
| | |
| --- | --- |
| | Border Crossings |
● Exhibition: Re-configuring Abstraction. Tuesday November 13 - Friday January 11, 2012 at the School Of Art Gallery at the University of Manitoba.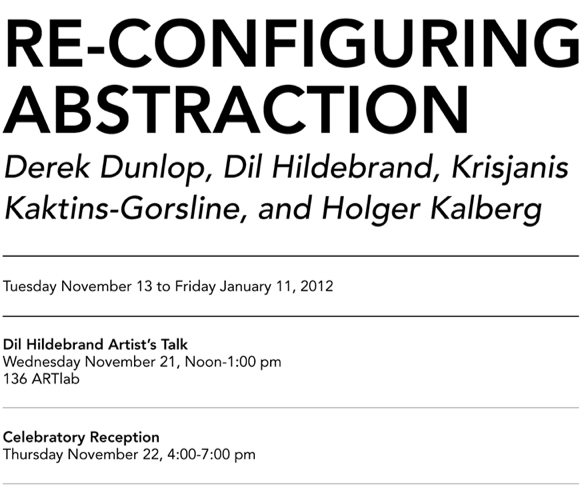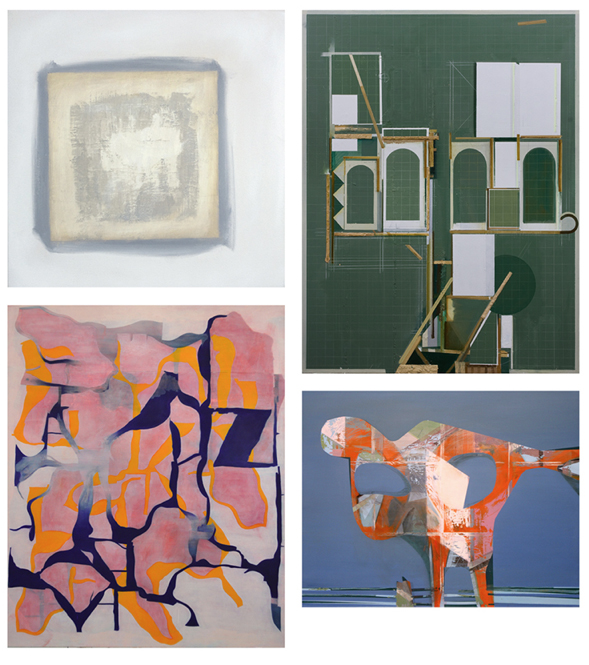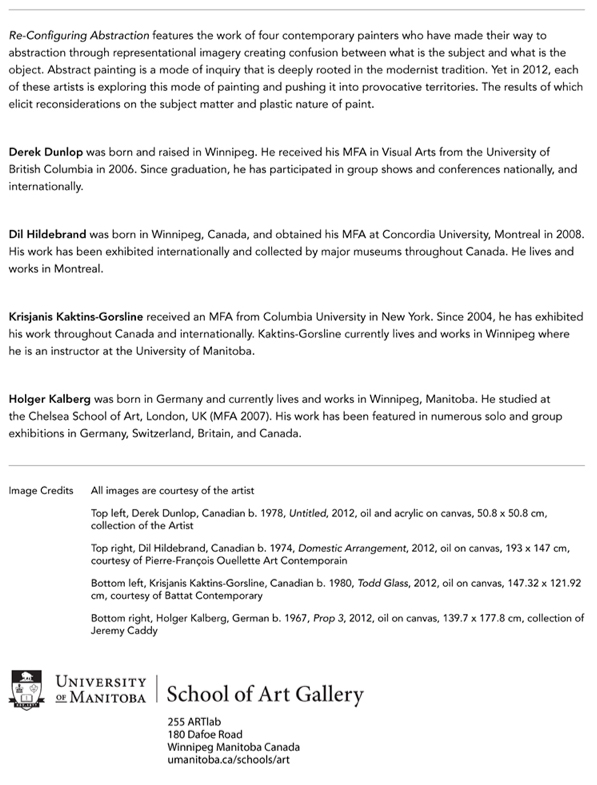 ●Artist pages with essay in Contemporary Verse 2 by JJ Kegan McFadden titled, "Notes on Systems with Winnipeg in Mind."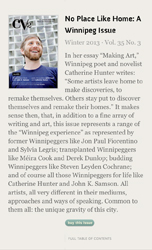 ● Michael Gibson Gallery in London, Ontario.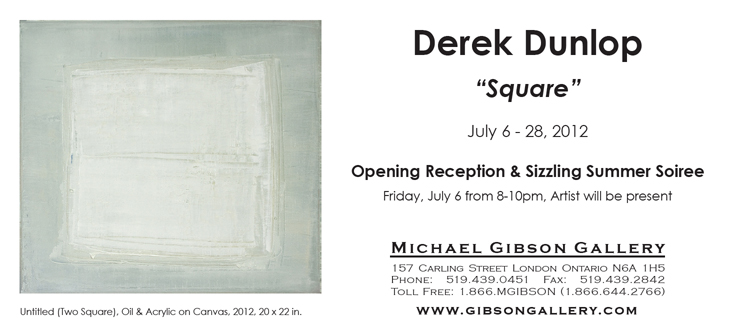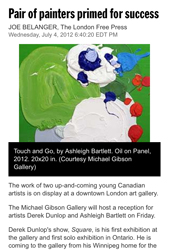 London Free Press
●Border Crossings Magazine, issue No. 121.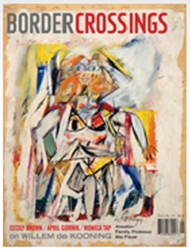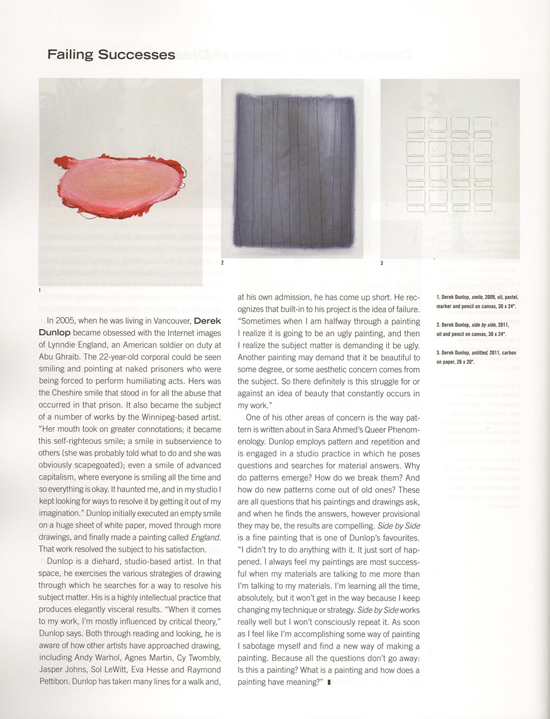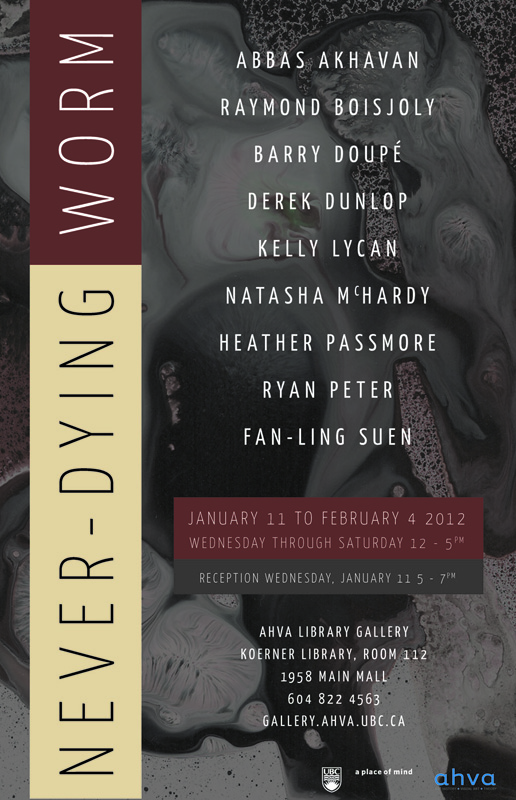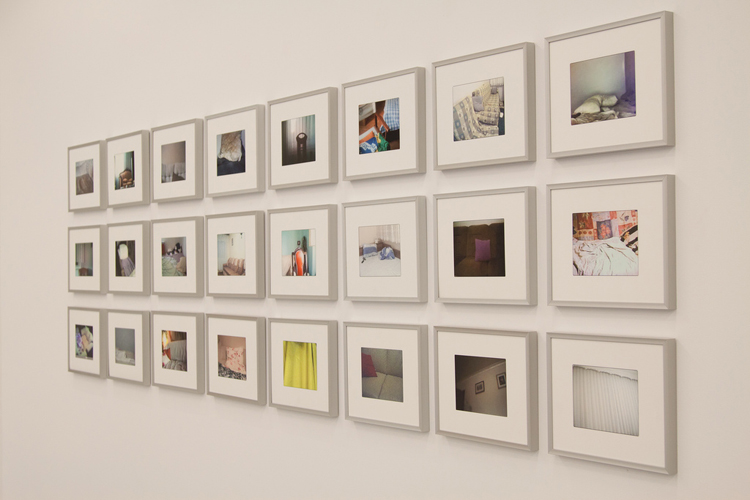 PDF of Marina Roy's curatorial essay.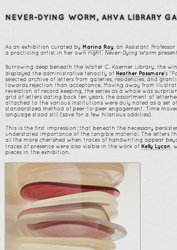 Never-Dying Worm, Amy Fung
Paperwait, a yearly publication produced by aceartinc.
●Some Paintings. Equinox Gallery. Vancouver, BC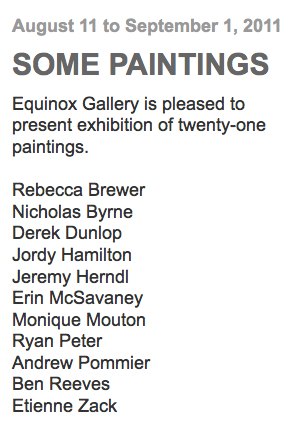 ● Cyber-Surveillance in Everyday Life. Exhibition and conference in Toronto: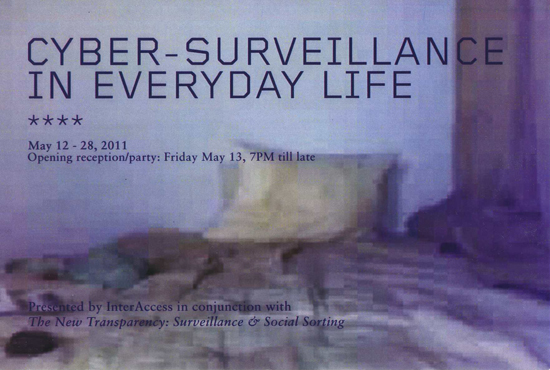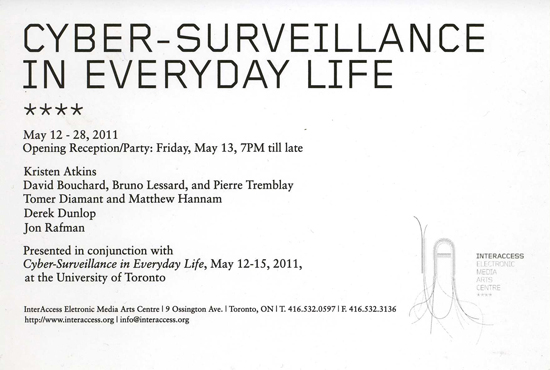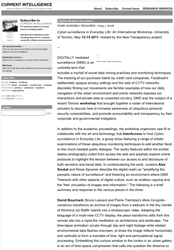 Greg J. Smith for Current Intelligence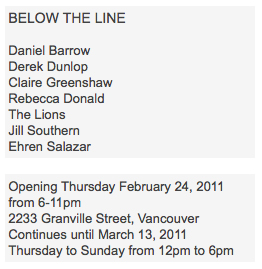 ● Making it Like a Man Canadian Masculinities in Practice, Edited by Christine Ramsay was published in 2011 by Wilfred Laurier Press. Essay by David Garneau.